REDUCING OUR CARBON FOOTPRINT
Climate change is a global issue of great urgency, and we are committed to standing as environmental leaders within the automotive industry. 
In doing so, we place focus on maximising energy savings and water conservation, as well as improving our waste management processes. Best practices – such as rainwater harvesting, installation of LED lighting and a ban on the use of plastics – are employed wherever they can make a significant impact. Furthermore, we are currently working towards a full carbon footprint assessment to gain a complete picture of our climate impacts and better understand the strategies we can employ to reduce our emissions.
We monitor energy consumption across all our subsidiaries, conscious that energy is the largest direct source of carbon emissions at the Group level. 
To reduce our energy consumption, we have launched various initiatives that include the adoption of LED lighting, the installation of timer switches and the improvement of maintenance inspection practices.
Taking our commitment further, we are presently exploring the use of solar panels at our manufacturing plants, opening the door to renewable energy as the next evolution in our energy saving journey.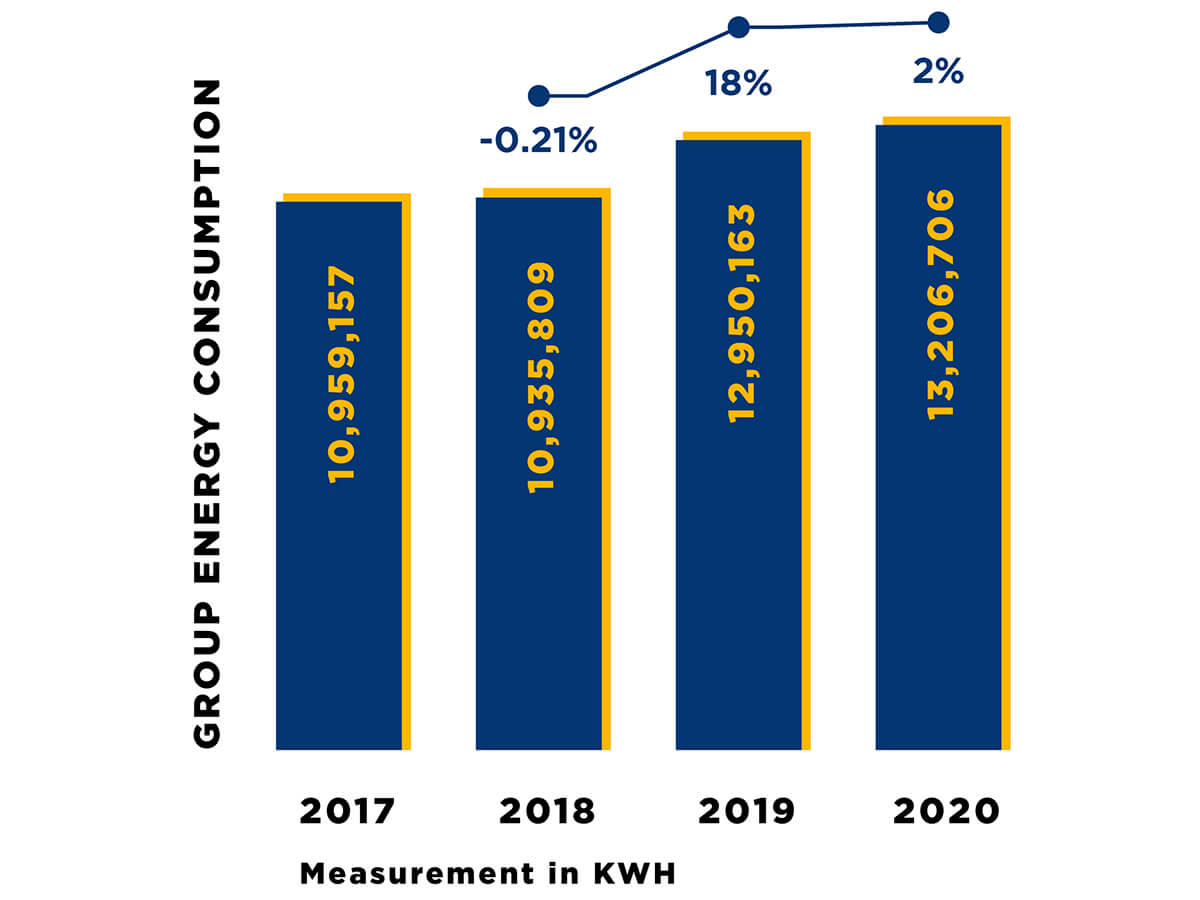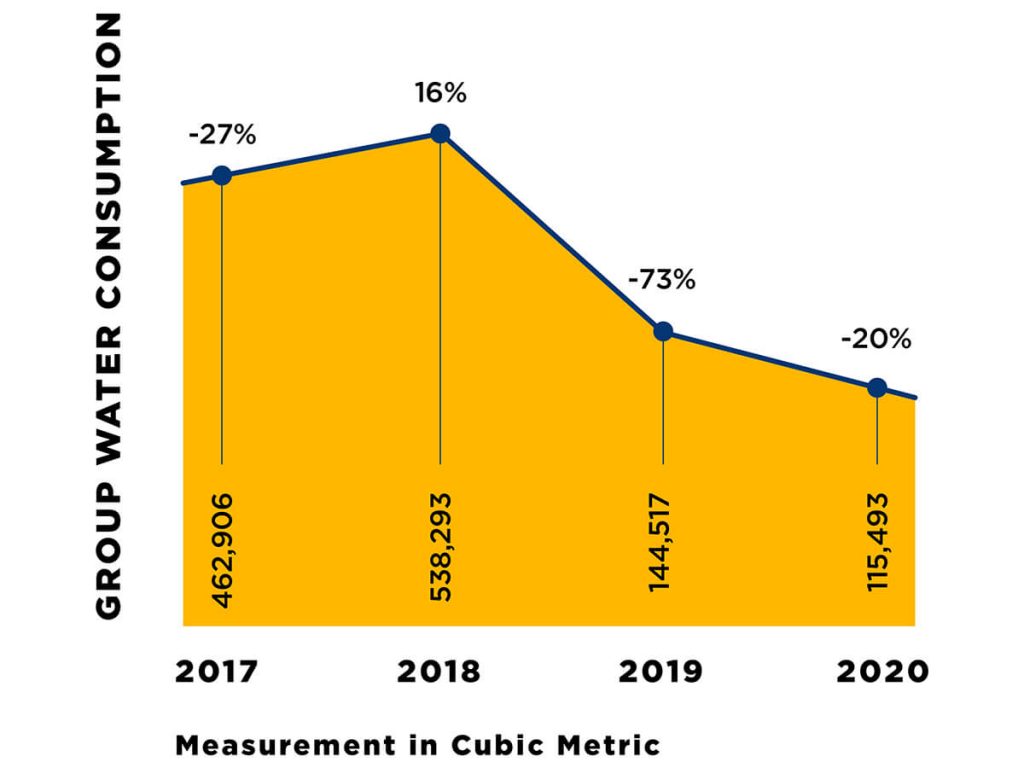 Water is increasingly becoming a scarce resource around the world, and as a major consumer of water the manufacturing sector has a responsibility to lead in implementing breakthrough solutions that reduce water usage while maintaining output efficiency. 
In response, we have set ambitious water consumption reduction targets and moved towards them by implementing impactful initiatives. Our rainwater harvesting plant at Menara MBMR reduces our reliance on the municipal water system, lowering our water extraction footprint. Meanwhile, water treatment processes at our manufacturing facilities allow us to recycle used water for use in our chiller systems amongst other applications.
Collectively, our efforts have led to significant declines in our Group-wide water usage over 2019 (-73% YoY) and 2020 (-20% YoY).
Waste is a major contributor to global Greenhouse Gas (GHG) emissions and our aim in response is to achieve "zero waste to landfill" across all our office locations. Aside from promoting recycling amongst our employees, we have taken additional steps to drive change, including banning plastic bottled drinks in our workplaces, recycling paper for the production of goods, and establishing a system to reuse discarded items such as boxes, printing papers and files. 
Separately, the COVID-19 pandemic has given us the opportunity to accelerate the creation of paperless offices as we drive digitisation through contactless payments, online service bookings and other key processes.
Download our latest Sustainability Report to learn more about our long-term environmental impact
Download our latest Sustainability Report to learn more about our long-term economic impact