To us, sustainability is not just about protecting our natural environment and local communities, but using our collective skills, capabilities and talents to bring about positive, long lasting change.
In channeling our focus towards driving long-term value, we have developed a comprehensive sustainability governance structure that integrates sustainability into our strategic and decision making processes. Led by a Group-level Sustainability Committee, which reports to our CEO and Board of Directors, leaders and teams in each of our subsdiaries have been appointed to spearhead sustainability initiatives that bring benefit to their employees, local communities and natural environments.
A MESSAGE FROM OUR CHAIRMAN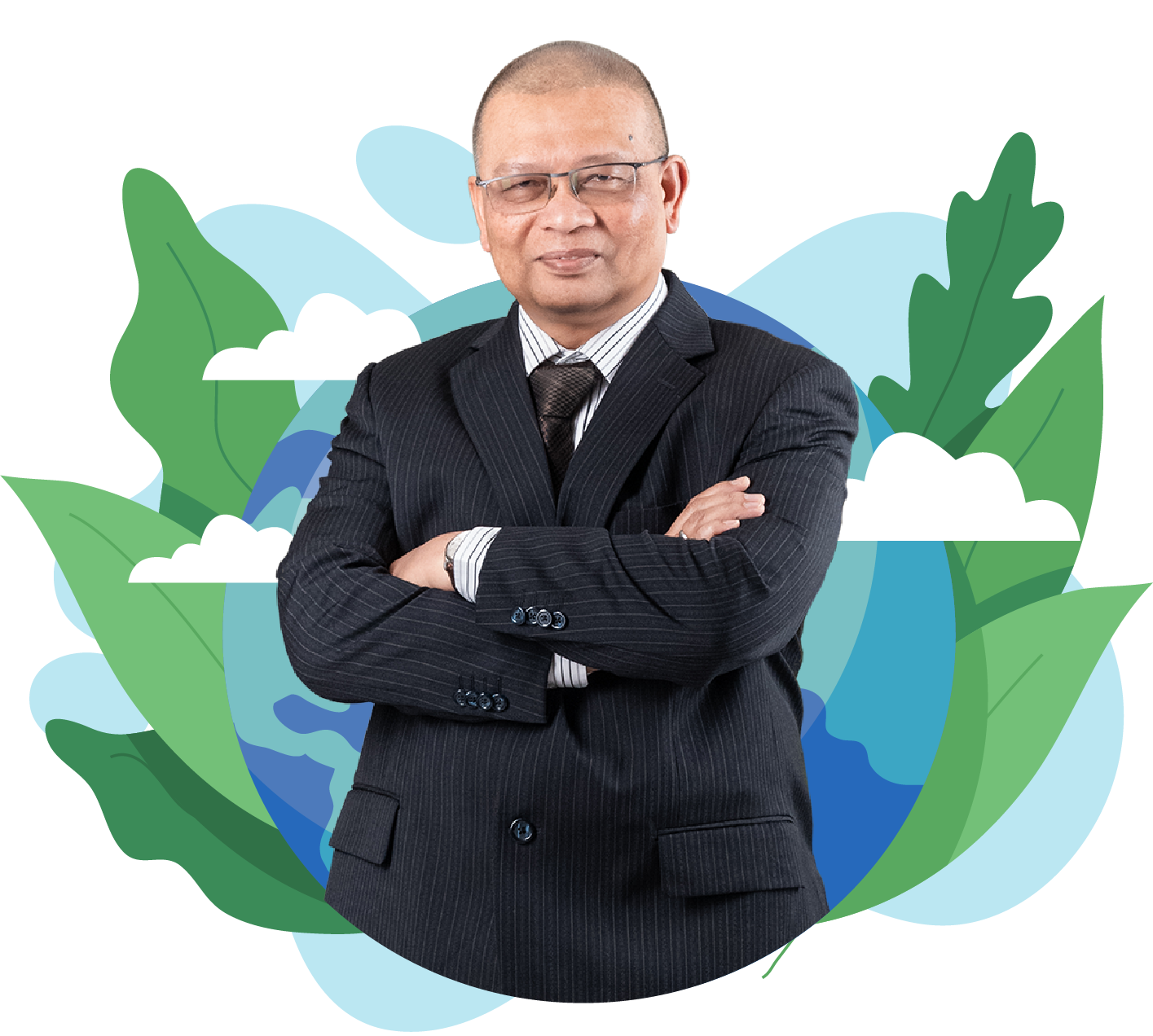 "Sustainability is fundamental to what we do and is vital to our business strategy and the approach focuses on delivering plans linked to the most substantial matters for our business, our people and our environment."
Datuk (Dr) Aminar Rashid bin Salleh
Chairman
Having clear goals for our sustainability initiatives helps in driving coordinated and purposeful action across our subsidiaries. To achieve this, we have aligned our initiatives with the United Nations Sustainable Development Goals (UN SDGs), a set of 17 global goals designed to provide a vision of a sustainable future for all.

Adopt policies, including tax, salary and social protection policies to gradually achieve greater equality
Strengthen and promote social, economic and political inclusion for all, regardless of age, gender, disability, race, ethnic origin, religion, economic or other status

To put an end to all forms of discrimination, especially against women in the workplace and within the society
Encourage effective participation of women and equal opportunities for leadership at all levels of social, economic and business decision-making
Strengthen the use of technology, especially information and communication technologies, to promote women's empowerment

GOOD HEALTH AND WELL-BEING
Ensure the safety and well-being of our community are monitored and prioritised
Remunerate our people with competitive values based on the market rate and to reward them accordingly
We provide training to our staff and educate our community/society on the importance of safe driving

DECENT WORK AND ECONOMIC GROWTH
To adopt competitive strategies in business
Strengthen our governance and manage risks
Stimulate our activities to support and stimulate the domestic economy

RESPONSIBLE CONSUMPTION AND PRODUCTION
Review innovation in environmentally responsible products
Minimise waste materials
The scarcity of materials also translates into cost effectiveness and innovation of environmentally friendly replacement materials
OUR SUSTAINABILITY GOVERNANCE STRUCTURE
GROUP SUSTAINABILITY COMMITEE
SUSTAINABILITY COMMITTEE LEADERS
(5 in total, covering each of our subsidiaries)
As Malaysia's Complete Automotive Group, our sustainability initiatives make an impact across the Economic, Social, and Environmental spectrum, empowering socioeconomic value within our home country without compromising on the urgent need to take substantive climate action.
Click on the boxes below to read more about our specific initiatives and activities in each of our impact areas.
Download our latest Sustainability Report to read more about how we're driving a sustainable future.
Download our latest Sustainability Report to learn more about our long-term economic impact