MOTOR company MBM Resources Bhd will focus on integrating companies it acquired over the last four years to strengthen operations and steer the group to greater heights.

Managing director Looi Kok Loon told StarBiz that MBM had acquired five companies at a cost of about RM100mil over the past few years.

"Our immediate objective is to integrate these companies into the MBM group, tapping their resources and in the process, strengthening the group as a whole," he said.

Looi hoped the consolidation process would provide the impetus for the group to continue to move forward, and consequently enhance its earnings capabilities.

The recently acquired companies are auto part makers Summit Vehicles Body Works Sdn Bhd, Oriental Metal Industries (M) Sdn Bhd (OMI) and WSA Capital Corp Sdn Bhd (WCC), all of which make up MBM's manufacturing division, as well as Federal Auto Holdings Bhd (FAHB) and Hino Motors (M) Sdn Bhd.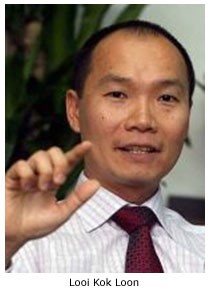 "This is the year for consolidating our investments and making sure that they run hard," he said.

MBM has two main divisions – trading, which involves the marketing and distribution of vehicles, and manufacturing.

He said as a holding company, MBM had to closely monitor its investments and study ways to maximise returns.

Looi, who took over as MBM managing director in March from Datuk Abdul Rahim Abdul Halim who retired on Feb 28, is clear about one thing.

"At MBM, we adopt a very simple approach – we find a suitable partner and learn from them.

"We are among the smaller Bursa Malaysia-listed motor companies but we lead in the segments we are in. This is made possible via joint ventures with established brands and industry players," Looi said.

The group has three associate companies – Perusahaan Otomobil Kedua Sdn Bhd (Perodua), MBM Industries Sdn Bhd and Hino Motors.

MBM's 42%-owned truck and bus unit Hino Motors is a leader in the premium medium- to heavy-commercial vehicle segment while FAHB is the largest Volvo car dealer in the country.

"All these give us exposure to the commercial and passenger (both compact and luxury) vehicle markets," he said.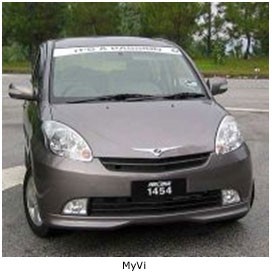 MBM has about 20% stake in Perodua. It is also the largest Perodua dealer in the country via Daihatsu (M) Sdn Bhd's distribution arm. The group has a 71.5% stake in Daihatsu, which in turn wholly owns Perodua dealer DMM Sales Sdn Bhd.

Looi confirmed that plans were underway to launch a new Perodua model in the first half of next year.

"Its pricing and engine capacity would be almost similar to that of the Kelisa and Kancil models. This is the kind of segment that Perodua is focused on – the compact car segment," he said.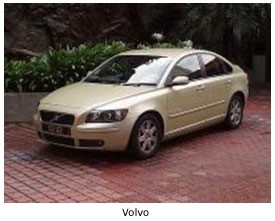 He expects the new model "to be another volume seller like the MyVi".

On market expansion, Looi said Perodua would start exporting the MyVi to Britain by September, followed by Indonesia next year, albeit in small volumes as a start.

"It has been our intention to see Perodua penetrate the regional markets but because of the overwhelming response to the cars, especially the MyVi here, our export volume has been relatively small," he said.

Looi noted that it would be some time before Perodua could embark on exports in a big way, as production capacity was limited at its existing plant.

"The export momentum will pick up in line with our ongoing capacity expansion at the plant," he said, adding that Perodua managed to export 2,000 vehicles to 14 countries last year.

On the future of the local auto market, Looi said: "We know competition will only get more intense. Our long-term plan has always been to look for the right partners to assist us in achieving our objectives.

"For the auto industry to be viable, we have to look beyond Malaysia. Why restrict ourselves only to the domestic market? We must look at Asean countries and beyond that."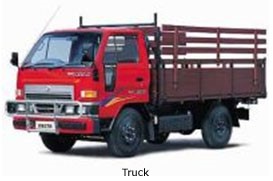 He said as the country matured, consumers would demand higher quality products.

"We must be driven by the dynamics of the game – upgrade or be left behind," he noted.

What Looi hoped to see more in the future, especially in the upcoming Budget 2007, is the introduction of special financing packages that could help ease the burden of potential car buyers.

"One of the current issues affecting car sales is financing, whether in terms of the costs involved or the length of financing – a lot of people depend on bank loans to buy cars.

"I hope to see more special financing packages from banks. This is an important factor to get sales going," he said.

Looi said the group, which only recently raised its stake in FAHB to about 70%, was excited about the latter's prospects.

"We are in the process of putting into place several systems to enhance our sales efficiency. There is so much potential in the Volvo brand. We have one of the best prices among European cars.

"It is time Volvo make a comeback to recapture its share of the market," Looi said.   
He said the group was also optimistic about the growth of its manufacturing division, which is made up of auto parts makers OMI, Summit and WCC.

"It currently contributes only about 10% to profits and revenue and we want to increase this figure.

"When there is growth in car sales, our manufacturing subsidiaries will also benefit," he said, adding that OMI would start exporting to Thailand by year-end.

Looi said MBM was now a much bigger group of companies than it was years ago. Â Â 
"We will continue to invest in areas which we believe will improve the company's profitability.   
"We believe in a dividend policy that is consistent. However, we also believe that dividends paid must be sustainable in good and bad times," he said.