MBM Resources is powering up, say analysts

RESEARCH analysts are bullish about MBM Resources Bhd's (MBM) expansion plans to become a complete automotive group with capabilities that include manufacturing and assembly, distribution, retail and dealerships, parts and accessories, and body and paint repair.

In a report, Kenanga Research says it continues to view MBM's prospects positively.

The research unit notes that MBM is shifting its focus to manufacturing as the group plans to grow its earnings for its manufacturing division to make up 36% of the group total earnings, from about 15% currently.

"We also see more potential orders for its airbags sales, given the low average airbag fitment rate of 50% to 70% for local cars."

OSK Research also says MBM is morphing into an integrated automotive player with exposure across broad segments and various supply chains in the sector.

OSK Research reiterates that automotive safety equipment manufacturer Hirotako Holdings Bhd, which was recently acquired by MBM, could contribute up to RM42mil to the group's profit this year.

OSK Research points out that airbag maker Hirotako will benefit from the compulsory fitment of airbags for all new vehicles this year.

"Also, we understand that MBM is inking a deal to supply airbags for the Toyota Vios this year."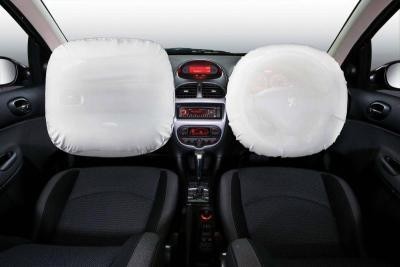 OSK Research points out that Hirotako's joint venture partner was Autoliv, known as the biggest supplier of airbags globally with Volkswagen as its biggest customer.
"We see both parties sealing a deal here eventually, since Volkswagen will soon start localising production. Also, in the longer term, opportunities are abound for MBM to cross-sell its airbags to Daihatsu Indonesia."
RHB Research Institute points out that Hirotako is the sole manufacturer of airbags in Malaysia, and estimates that the company could grow its 2011 to 2014 net profit at a 13.3% compound annual growth rate (CAGR).
"This year, Hirotako's earnings will be driven by the full 12-month contribution from the supply of safety equipment for the new Myvi, in addition to Proton's forthcoming Persona replacement," says RHB Research.
Meanwhile, Kenanga Research points out that the group's 78%-owned subsidiary Oriental Metal Industries (M) Sdn Bhd (OMI) would have a new RM103mil alloy wheel manufacturing plant in Rawang, which is expected to be commissioned by the end of the year.
"This plant will have an annual production capacity of one million alloy wheels, which will be used to fulfil the demand gap in the alloy wheel segment as about 44% of the alloy wheels in the country are imported. We expect an additional RM150mil in annual turnover to MBM when the facility is fully operational in 2015."
It is also notes that MBM has a manufacturing licence for the assembly of motor vehicles after acquiring a 70.1% stake in Kinabalu Motor Assembly Sdn Bhd from the Lion Group two years ago.
"Although details still remain sketchy, the licence acquired is a general licence which entitles MBM to assemble passenger cars or commercial vehicles. This is better than new licences, which only allow for the assembly of cars higher than 1.8-litre and priced above RM150,000."
RHB Research believes a vehicle assembly plant set up by MBM would be best served by being located in close proximity to the Klang Valley.
"While MBM intends to leverage on the manufacturing licence, any potential investment opportunity would depend on the outcome of the forthcoming revision to the National Automotive Policy that is expected to be announced in April," says RHB Research.
RHB Research also says the completion of the 26-storey Menara MBM, located on the former Federal Auto showroom site adjacent to Mid Valley Megamall is on track, could add RM20mil to the group's earnings in 2014.
"The construction of the building by 70%-owned subsidiary Inai Benua is on track. MBM plans to keep seven floors for its own use while 70% of the remainder has been sold."
Results within expectations
Meanwhile, analysts say MBM's earnings for the financial year ended Dec 31, 2011 were within estimates.
For the 12 months under review, MBM posted a 15% year-on-year drop in net profit to RM120.9mil, which was attributed to higher expenses incurred from the group's expansion, lower margins from the discontinuation of the Daihatsu Delta trucks, higher material costs, adjustment of a once-off gain in 2010 as well as manufacturing deliveries affected by the disruption in parts supply, as a result of the Japan earthquake and Thailand flood disasters last year.
Revenue for the year under review increased 14.6% to RM1.75bil, on the back of strong sales of new Volkswagen models by the Federal Auto Group as well as Perodua cars by the dealership network of DMM Sales (M) Sdn Bhd.
For its fourth quarter ended Dec 31, 2012, MBM posted a 10.6% year-on-year drop in net profit to RM26mil while revenue was 45% higher at RM539mil.
The group says the decline in net profit for the quarter under review was due to RM6.6mil spent on acquisition related costs for Hirotako Holdings Bhd.
The group's gross debt to equity ratio as at Dec 31, 2011 is 32.8%, compared with only 3.3% a year earlier.
Net assets per share rose to RM4.55 as at Dec 31, 2011, from RM4.20 a year earlier.
First fund-raising exercise
On Feb 24, MBM announced a 3-for-10 bonus issue to reward shareholders.
The group also announced its first fund-raising exercise since its public listing in 1995, with a proposed 3-for-10 rights issue with free warrants, which could raise some RM315 million when fully exercised, for its expansion plan.
OSK Research says while the enlarged share base and potential 38% dilution to earnings per share (EPS) are a cause for concern, there is a potential price upside for MBM's stock as the group's total consolidated earnings (including that from newly-acquired Hirotako), could surge by 50% in the current financial year.
"We see the proposed rights issue and warrants as the best way for MBM to optimise its capital. It will lower the group's financing expenses, especially after having raised RM396mil from bank borrowings to pay RM409mil for Hirotako.
"From the proceeds raised, MBM could potentially reduce net gearing to 8% and 5.3% for this and next year respectively. We also see the MBM going back to a net cash position by 2015, from a net gearing of 13.9% currently."
OSK Research says MBM's return on equity (ROE) would still be in double digits at an estimated 10% to 11% for 2012 to 2014.
Stock valuations
Kenanga Research maintains its "outperform" call on MBM's stock, with a target price of RM5.38 per share based on a forecast of eight times MBM's PER (price-to-earnings ratio) for its financial year 2012 estimated earnings.
RHB Research maintains its "outperform" call on MBM's stock, with a fair value of RM5.05 per share based on 8.5 times its forecast 2012 earnings.
"Our target PER reflects the increasing shift of MBM's earnings derived from higher value-added manufacturing activities."
However, RHB Research notes that risks for MBM include a weaker economy and tighter financing conditions that could result in lower car sales, as well as unfavourable foreign exchange trends.
OSK Research has upgraded its call on MBM's from "sell" to "buy", with a fair value of RM5.34 per share.
"Our fair value implies a forward price-to-earnings multiple of 10.7 times, which is in line with the automotive sector's average currently," says OSK Research.
The research unit opines that with the higher liquidity base and the group's market cap breaching RM1bil, MBM's stock may come into the radar of institutional investors going forward, including foreign funds.